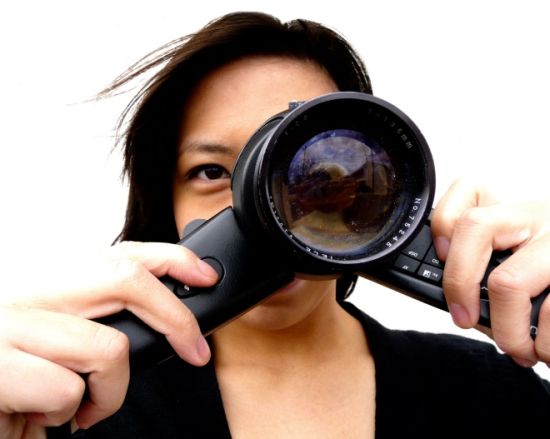 Today I present to you the Nova DSLR camera concept.
california college of the arts student erin fong developed this DSLR camera concept to update the digital
camera form factor. her nova camera takes the standard DSLR format and modifies it by splitting the
control over two arms putting all the control right at the user's finger tips.
The arms can move around the
central lens allowing a multitude of picture taking positions. the design is perfect for right and
left-handed users and can even be operated with only one handle, borrowing from the camera phone style
of picture taking. the design aims to explore the form of the camera now that it isn't dictated by the
conventions of film.